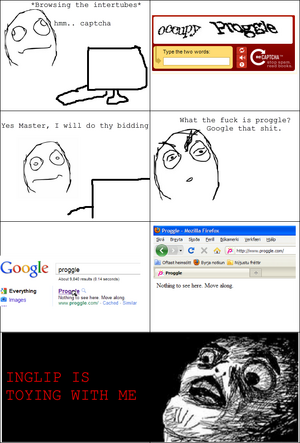 Proggle (or Proggle.com) is an occupied website, owned by a fellow gropaga.
Inglip ordered a Gropaga to "occupy Proggle", when the keyword was searched, it turned out to be a mostly empty novelty website. The doubting Gropaga concluding Inglip was toying with him.
Another follower later sent a letter to the website's owner, who serendipitously happened to be a gropaga himself and gladly "occupied Proggle" with Inglip's passages and hymns.