VR (nickname Kuyou) is a 14 year old gropaga and the "catering chief assistant". Her mother is the catering chief. It has been years that Geila (her mother) had defeated the armies of Inglip's enemies, because she works at the forgery too.
After a year or two, it was revealed that Geila and Kuyou are actually traitors, and are actually one of the almising. They were charged for treason and were to be sent out from Inglip's view.
Kuyou owns a potion called "Yuue" a potion that is never consumed.
She once possesed the Salt Cronim, a 'sacred object' that could stop the evil from taking over. It is now claimed by the gropaga Keytsif.
The gropaga Herpona is her friend, but she moved to the Subspov Associate, a company that makes armor, weapons, and food for an undisclosed country that in fact, does not believe in the captcha entities.

In fact, after they were expelled from the Dectrips, they took refuge in the Subspov Associate and eventually worked there.

She is currently friends with Lieutenant Eachnic.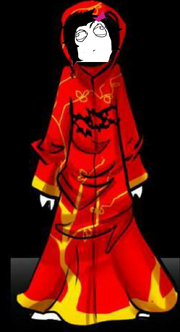 Ad blocker interference detected!
Wikia is a free-to-use site that makes money from advertising. We have a modified experience for viewers using ad blockers

Wikia is not accessible if you've made further modifications. Remove the custom ad blocker rule(s) and the page will load as expected.