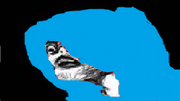 this is inglap talking through simsimi: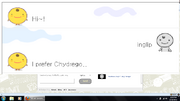 inglap has also spoken through cleverbot,recaptcha,fable 3 and once in fallout:las vegas he has given out this information:
cleverbot:inglap
my bros game on fable 3 (hes playing fable 3 in backround);inglap is unhappy
me:why?
cleverbot;the inglip is coming for me
me:why?
fable 3: i killed many gropagas
my bro; what are gropagas?
me; followers of inglip
my bro:inglaps evil?
cleverbot:no
fable 3:help me
me;how/
cleverbot;smash the rat
me:what rat?
cleverbot:hello
fabke 3:(total silence)
inglap is a servant of chydrego
Ad blocker interference detected!
Wikia is a free-to-use site that makes money from advertising. We have a modified experience for viewers using ad blockers

Wikia is not accessible if you've made further modifications. Remove the custom ad blocker rule(s) and the page will load as expected.