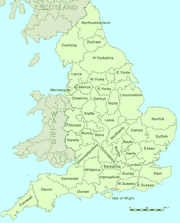 England is a country that is part of the United Kingdom.
Inglip was apparently the King of England from 1422 to 1461 under the guise of Henry VI, during which time he performed miracles and a posthumous cult was established in his honor.
On June 13, 2011, Inglip demanded his followers to reconquer England.
Ad blocker interference detected!
Wikia is a free-to-use site that makes money from advertising. We have a modified experience for viewers using ad blockers

Wikia is not accessible if you've made further modifications. Remove the custom ad blocker rule(s) and the page will load as expected.